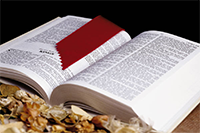 Are You Ready? Jesus Christ says "I go to prepare a place for you. And if I go and prepare a place for you, I will come again, and receive you unto myself; that where I am, there ye may be also." - John 14:2-3 (KJV). He also says in John 3:3, "Verily, verily, I say unto thee, Except a man be born again, he cannot see the kingdom of God". The second coming of the Lord Jesus Christ is at hand. The end is very near! How ready are you?
Our Upcoming Events
January 28, 2015
Revival Service

6:00 pm

January 31, 2015
Bible Study Over the Phone

8:00 pm

February 1, 2015
Sunday Worship Service

9:00 am

February 1, 2015
House Fellowship

6:00 pm
Join Our Teleconferences
For Prayers & Bible Study
Women Bible Study - Tuesdays 7:00 - 8:00pm
General Bible Study - Saturdays 8:00 - 9:00pm
Fire in the Word Morning Devotion M W F 5:30 - 6:00am
To join, please use the information below:
Access No: (712) 432-5225. Code: 783690#
Recent PMCH Message

My Father, Make Me What You Want Me To Be
Preacher: Dr. D. K. Olukoya
Delivered Saturday, January 03, 2015
Listen Now:
More Sermons are available on the Sermon Page for download and listening online. Click here!